New Single - Girls Night Out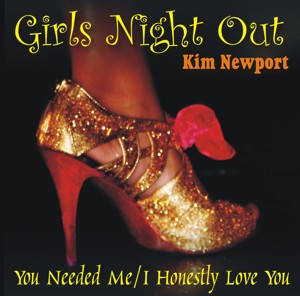 Kim's first single in over 27 years is an upbeat dance number, Girls Night Out, backed with two additional tracks - You Needed Me and I Honestly Love You. The three track single was produced by Gerry Gallagher and recorded in Sunset Studios in Carraroe, Co. Sligo.
The song was originally recorded by The Judds in 1983 and has been updated and revamped as a swinging country dance number.
Instrumental backing was provided by Gerry along with former Ray Lynam, Hennigan's Blooze Band and Stockton's Wing guitarist/bass player, Liam Gilmartin.
CD Single Details:
Tracks:
Girls Night Out (Jeff Bullock & Brent Maher) Click here to download tracks for free!
You Needed Me (Randy Goodrum)
I Honestly Love You (Jeff Barry & Peter Allen)

Produced by Gerry Gallagher with Liam Gilmartin
Recorded in Sunset Studios, Carraroe, Co. Sligo

Bass & electric guitars - Liam Gilmartin
Acoustic guitars, keyboards, programming - Gerry Gallagher
Our thanks to Bobby Kelly for "The Gibson"

Sunset Records © 2011 / www.kimnewport.com