THE KIM NEWPORT STORY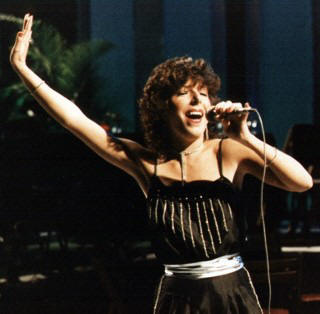 Overview
For over five years - from July, 1978 through September, 1983 - The Kim Newport Band toured the ballrooms, dance clubs, and cabaret circuit across Ireland. During that time, Kim appeared on Ireland's national television network (RTE) ten times, including two appearances on Ireland's top rated Late Late Show with legendary host, Gay Byrne. She released nine singles, and played in every county in Ireland. In 1983, Kim and husband, Gerry, returned to the United States and in 1994 they settled in South Carolina. Click here to catch up on what they're up to now in the latest news.
1978 - Getting Started
Kim arrived in Ireland in July, 1978. She and Gerry had met and performed together in California the previous year. Click here to read the full history. Gerry arrived in Sligo in April to take a job with Fitzgerald's Music Centre, as well as form and rehearse the band. Born in California, this was to be Kim's first home outside the "Golden State." Gerry lived and worked in Sligo from 1970 to 1976 (click here to see more). Gerry recruited former local band mates Dick Lynott and Joe Foley, and they started playing locally as Sunrise. By the time Kim arrived in July, the band was ready to go and their first gig as Kim Newport and California was in the Blue Lagoon, Sligo, a venue they would play many times during their first few years. Click here to hear a live number recorded in the Blue Lagoon.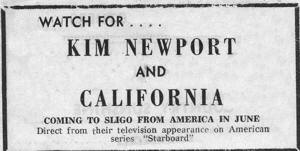 After a short time, Gerry realized something was missing, and added a new member, Seamie McGowan on second lead guitar. Seamie had previously played with local pub groups, including Dave and the Friends. With a fuller sound, the band quickly established themselves as a top regional band by winning the "Opportunity Knocks" talent competition in Ballyshannon, County Donegal. They started building a following playing a good mix of pop and rock, with a touch of country for good measure. Kim was also a solo winner in the Benson and Hedges "Golden Voice" competition held in Ballina, Co. Mayo. Click here to hear Kim and the band's performance in Ballina from a "bootlegged" tape.
Within a few months, the band signed with Tom Kelly Promotions of Ballina. Tom was already managing The Fairways, featuring Gary Street and Sandy Duskey (now Sandy Kelly). The Fairways eventually became the Duskey Sisters Band. Both Gerry and Dick Lynott (and later band member James Blennerhassett who now tours with Mary Black) had played with Sandy in 1974 when she first came to Ireland from Wales as Sandy Duskey and Easy Listening.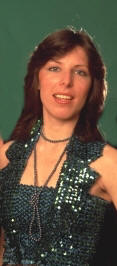 On August 15th, Kim and the band traveled to Dublin to record a demo at Dick Keating's Cuckoo's Nest Studio. They recorded Linda Ronstadt's When Will I Be Loved and Barbra Streisand's Evergreen. Gerry, Dick Lynott and Joe Foley played on the demo with Dick Keating providing additional keyboards. Click here to hear their first demo.
A few months later, in November, Kim, Gerry, Dick and Seamie joined forces with Sandy, Barbara Duskey and Fairway's bass player Michael Kelly, and performed for three weeks as the Duskey Sisters and the Fairways. Click here to listen to a sample from one of those gigs.
The band submitted its demo to Sandy's then record company, Hawk Records. After hearing the band's demo, Marcus Connaughton came to hear the band play and offered Kim and Gerry a chance to join the Cotton Mill Boys, a top Irish country act that had recently undergone some lineup changes. Confident Kim could make it on her own and committed to the existing band, they declined and were signed by Brian Molloy and Marcus of Hawk Records on December 13, 1978. Hawk was also home to the Cotton Mill Boys and Johnny McEvoy, among other top Irish acts.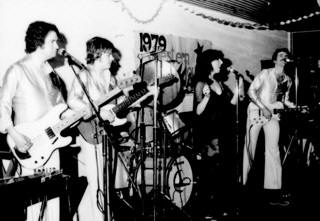 1979 - First Records
Kim's first recording was with the Cotton Mills Boys on their single You Are No Angel. (click here to listen). With Tom Kelly's connections, the band started traveling further from Sligo for dates. Originally, Kim's first solo single was scheduled to be Midnight Lullaby, written for Randy Parton (Dolly's brother). However, a last minute opportunity presented by the Northwestern Health Board resulted in a switch and Kim's first single release became a national press event. On March 3, 1979, "Stop, Think" was featured at the launch of the Northwestern Health Board's teenage anti-drinking campaign and was a featured story on RTE's Evening News. The song was specially written by RTE Producer, John Keogh to support the campaign's message to young people.
Around this same time, Gerry was approached by Sean Allen, Sligo's major audio equipment retailer, to join his new pirate radio station, Radio City, which went on the air in early 1979. Gerry filled a couple of spots on the fledgling station including a lunch time show, a late night rock show, and a "Moldy Oldies" program. Other DJ's on the station at that time included Sligo DJ's, Dennis Murphy and Martin Probst, and Francie Lenehan who had also been a member of The Cotton Mill Boys. Radio City remained on the air, competing with another local pirate station, Radio Sligo, until 1983. The era of pirate radio in Ireland ended when the government finally granted licenses for local broadcasting in the 1990's. It remains an interesting period in Irish entertainment history.
Back to Kim and the band....in late 1979, Hawk finally released Midnight Lullaby and on October 13, 1979 Kim was introduced to a national audience when she appeared on the Late Late Show, Ireland's top variety show hosted by the legendary Gay Byrne. At the end of the year, Kim was interviewed by Morgan O'Sullivan on his RTE Radio One program, Late Date.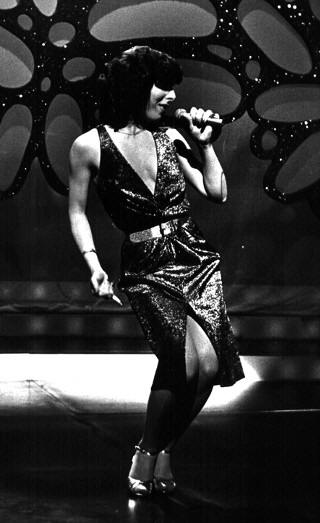 1980 - A New Direction
Kim and the band started 1980 by being voted "Best New Pop Band" by readers of the Connaught Telegraph newspaper (the "not yet famous" two-time Eurovision Song Contest winner Johnny Logan was voted "Best New Male Artist" on the same night). The band was now playing dates from Glencolumbkille in the North to Castletownbere in the South, and all places in between.
During the summer of 1980, the band played many of the country's (then popular) summer carnivals including gigs in Crossmolina (Mayo), Swords (Dublin), Ashbourne (Dublin), Easkey (Sligo), Skibbereen (Cork), Westport (Mayo), Killala (Mayo), and Dromore West (Sligo). (Side note: this was actually the beginning of the end of an era in Irish entertainment as within a few years, most of the carnival tents were replaced by lounge bars and hotel extensions. This former staple of the Irish entertainment scene faded away and disappeared by the end of the 1980's.)
After Midnight Lullaby failed to achieve chart success, Hawk became hesitant about committing to release date for the band's next single. Gerry asked they be released from their contract as he felt they should be recording original material. Hawk finally agreed and within a few months, the band recorded and released I Am A Woman, recorded in Greenfields Studios, near Tuam with Tony Maher (of the Conquerors) on keyboards, Dick Lynott on drums, and Ger O'Donoghue engineering the sessions. This was the first of many sessions recorded at the then brand new 8 track facility. Gerry formed Sunset Records to release the single, and all subsequent singles, as well as those of other regional artists. Click here for a full list of Sunset Record's artist roster.
1981 - Established At Last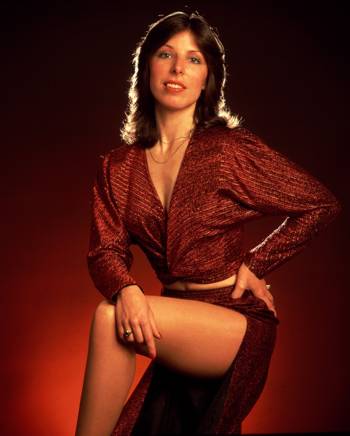 By the beginning of 1981, the band firmly established it's reputation, released several more singles, and attracted the attention of Paddy O'Connell, a top promoter located in Limerick. The band signed with Paddy and joined the same management stable as Shaun O'Dowd and Dingaling, one of Ireland's leading pop bands of the time. Kim and the band hit their stride winning reader polls in the Sligo Journal and the Northwest Showbiz Awards in Donegal.
Kim and Gerry were interviewed by RTE's Radio One's Arthur Murphy, and the newly formed RTE Radio 2 DJ Paul Clark. Television appearances included SBB (twice) and Brendan Grace's That's Showbiz. Sunset Records started releasing records by other Irish artists including the Duskey Sisters, Pluto, Donal McGlynn, Joan and the Silver Wings, and Vinnie Mongan.
1982 - Building On Success
The band continued to established itself as one of Ireland's top pop bands. Kim was asked to provide vocals for several radio advertisements including a spot for 7-Up and the export of Irish butter to Saudi Arabia. An invitation to join a select group of Irish female vocalists for the taping of Twink's final show confirmed Kim's arrival and acceptance as part of the Irish music scene.
In 1982 they appeared at the Connaught Telegraphs Awards, Sligo Journal Awards, and Tuam Herald Awards concerts. They taped their second SBB appearance and Kim was a featured guest on the Brendan Grace Show (with Tony Kenny). They also performed on Non-Stop Pop sharing the bill with American rock superstars, Blackfoot. Non-Stop Pop was Ireland's answer to the BBC's Top of the Pops and was hosted by Gerry Ryan. As well as taping the last episode of The Twink Show, Kim also performed on her second Late Late Show, singing Come Up To Dublin. On radio, Kim was interviewed by RTE Radio 2's Paschal Mooney on his Keep It Country Show when he named Come Up To Dublin his Irish Single of the Week.
1983 - The Final Year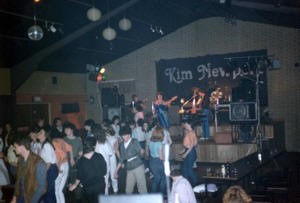 Although 1983 would prove to be Kim's last year in Ireland, it ended up being one of her most successful. Touring continued and the band started playing more dates in Northern Ireland. The band recorded it's final original songs, Somewhere Along the Way and Take It Or Leave It. Kim and the band also appeared on their third SBB Ina Shui program performing Take It Or Leave It and Rock n' Roll Party. Kim was also a solo performer on RTE television's The Music Show, which actually aired after Kim had left the country.
In May, the band performed yet again at the Sligo Showbiz Awards Concert, as voted by reader's of the Sligo Journal newspaper. The band toured continuously until a week before leaving for the States. Kim's last performance was appropriately in the Baymount Entertainment Centre in Strandhill, Co. Sligo (photo at left) where she was able to say thank you and goodbye to local supporters who had been with the band every step of the way. The rest of the band played one more gig under their old name, California, at the Over 21 Club in the Sligo Park Hotel a few days later.
Gerry left Ireland to start classes at the University of California at Irvine on September 18th, 1983 and after finishing up teaching classes for her School of Dance, Kim left for the States on October 22nd.